Our knowledgeable staff are passionate about providing families guidance and support during the funeral planning process and well after the funeral. Together, we can honor your loved one's life while beginning your grief journey.
Benefield Funeral Home - Lineville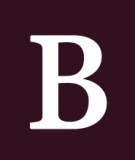 E. Lawson Benefield
Funeral Director/Embalmer
Lawson is the son of the owner David. He has been around the funeral home his entire life. After graduating from high school at First Assembly Christian School and completing some basic college and business courses at Southern Union and Jacksonville State University, he decided to continue his studies and pursue his degree in funeral service education. This is a grueling two year course of study in concert with a 2 year apprenticeship, national board exams in sciences and arts plus a final test in Alabama law. On February 12, 2019 Lawson completed his last requirement for licensure and became a fully licensed funeral director and embalmer. He will be the third generation of Benefield's to serve Clay County and surrounding area.